Buying or leasing a multifunction copier is considered a major decision for any business. When you decide to buy one, you have to ensure that you're getting the right equipment, which you can utilise for several years. Customers are completely satisfied when they choose a copier that fulfilled their needs. Below are some helpful tips you have to consider to avoid common mistakes when buying a copier:
Over or Under-Buying a Copier Machine
Many businesses undergo this mistake. They either go over or under-buying, which can greatly affect business operations. Just consider buying insurance coverage. You can get in trouble if you don't have enough or you end up spending a lot on premiums you don't need. It's usually because they have purchased the wrong device that isn't a good fit for their business. It doesn't mean it won't work. What it implies is not enjoying the best ROI for their company. So, consider these questions when buying a photocopier/printer.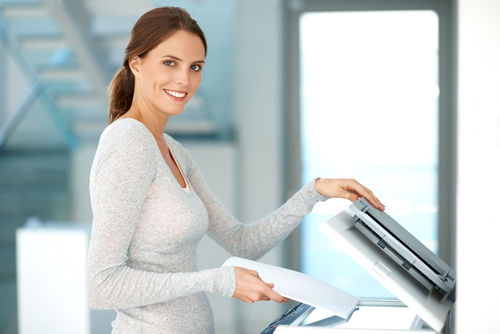 Does the machine have all the features you need?
Is it the right size?
Does it work fast?
Does it produce the number of copies required by your business?
Will it last the number of years of the lease term?
One must understand that companies do not need several copiers. A single, well-chosen copier machine can make a big difference for the company.
Financing
Leases: It's your choice whether to buy or lease a copier machine. When you lease a photocopier, you will be considering a $1 buyout and the fair market value, which are the most common types of leases. The $1 buyout is the capital lease, while the fair market value is the operating lease. The lease of the equipment can go on for 24, 36, 48 to 60-month terms. 
So, why do companies choose shorter terms? Typically, a company wants to turn its technology around much quicker. In this situation, they usually settle for a 36-months operating lease. However, companies who want to maximize their money, usually settle for a 60-months contract. One great thing about a lease is having no inclusion of interest rates but a system known as factor rates, which are based on the fair market value. So, if you want to pay a fair price for your goods, consider calculating your factor rate for the type of copier leasing you choose. It then determines the monthly payment for the lease.
Cash Purchases: Sometimes, a specific business may be flexible with their company's needs and choose to buy a brand-new copier. If you have adequate cash flow, you can buy the unit, and you're good to go.
Terms and Conditions
Not many people consider the terms and conditions of a service contract. In fact, only a few copier dealers modify their terms and conditions. However, what's stipulated in the contract can benefit the lessor or the vendor. These terms are costing millions of dollars each year. For instance, a single contract can give a client a three-day grace period before the lease becomes late. The late charge incurred may not seem like a lot, but it's costing the customer so much money for the entire lifespan of the loan. Just remember that terms and conditions in the lease contract can be modified but not completely removed. To ensure that you understand the stipulation of the contract, try to negotiate and discuss it before you sign it.
If you want to know where you can buy copy machines that can copy, print, scan, fax, and other services, learn to check the Internet for information. There can be a dealer near your area. Whether you're planning to buy or lease this device, you need to avoid making the above common mistakes, so you can fully enjoy a piece of great equipment that will suit all your business needs.
If you are in Pittsburgh and you are looking to purchase a copier for your business, you may contact Clear Choice Technical Services in Pittsburgh. You can ask about Copier Leasing Services in Pittsburgh, Copier rental services in Pittsburgh, and Copier Repair in Pittsburgh.