Are you in need of an inexpensive multifunction printer perfect for your micro office or home-based office use? Well, worry no more as HP Color Laser MFP 179fnw is already out in the market to respond to your office needs. Although it is considered compact as far as the size is concerned and offered at its affordable price, it is perfectly fitted to your space-strapped office. The compact and affordable HP Color Laser MFP 179fnw makes it decent for soft copy and print volumes.
Light, Convenient, and Small
HP Color Laser MFP 179fnw measures about 13.6 inches by 16 inches by 14.3 inches. It also weighs about 13.1 pounds only, which means that this laser printer is leaner and lighter than others. It also comes with a manual duplexing ADF for copying, faxing, and scanning multi-pages of documents. Productivity functions of MFP 179fnw, like sending faxes and making copies are straightforward.
Like most other printers, HP Color Laser MFP 179fnw supplements its control panel that provides easier configuration access, monitoring, viewing, report generating, and printing features through a built-in web server. This is the reason why more and more people today, especially those with offices, are choosing to have their own HP Color Laser MFP 179fnw to make their work done smoothly and efficiently.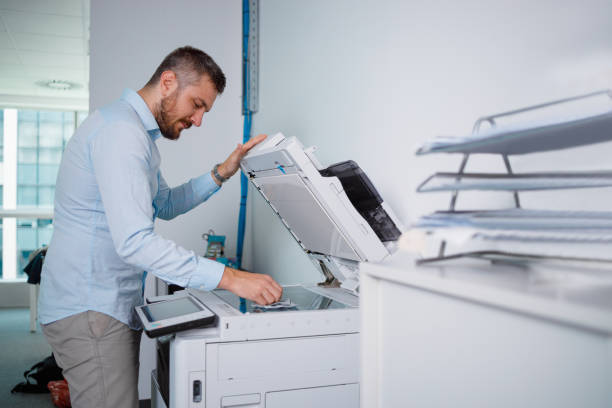 High-Quality Performance
As far as performance is concerned, HP Color Laser MFP 179fnw rates at about 19 pages every minute. Although it is not considered the fastest printer, its 19ppm speed is fast enough for your office work. It also provides pleasing continuity and crispiness that you would love about this laser printer. Those characters you wanted to emphasize to be printed are expected to appear well-defined and well-contained even at their most petite sizes.
However, if you choose to have coloured documents, it would slow down to 4ppm. However, there is nothing to worry about since everything would always turns out sharp and bright. It will not spoil the image itself. Instead, it would also bring softness yet high-quality printed products at the end.
Operation and Setup
If you don't have a touchscreen, operating this HP Color Laser MFP 179fnw just needs simple scrolling on the different choices presented on its LCD and using some cursor buttons through the numerical keypad. This can be a bit daunting, especially to those newbies unaware of how to do it.
However, MFP 179fnw offers an intelligent app that would ask you for a specific password in making a connection to your WiFi. It can be one advantage for security purposes. If you can't still do the operation, you may seek help from the manual, which is incorporated in the printer if you purchase it. It is also surprising that this laser printer also comes with a USB cable which can be very beneficial for your office work.
Conclusion
At first, you may be confused if you choose HP Color Laser MFP 179fnw for your office. However, if you are going to consider some of its best features, such as attractiveness, compactness, and affordability, you would be interested in having this as an addition to your office. It can also print your documents precisely and promptly. This only means to say that the time, money, and effort that you are going to spend in purchasing HP Color Laser MFP 179fnw will all be worth it.
If you plan to get copiers for your office in Pittsburgh, you can opt to buy copiers or lease copiers in Pittsburgh. We can give you the option to get the copier that you want. You can contact our local copier leasing services department in your location.
If your Location is around Pittsburgh, you may call us at (412) 307-3430, our personnel for copier leasing in Pittsburgh will assist you. If you are also looking for copier repair services in Pittsburgh, you may contact our copier repair personnel at the same number.