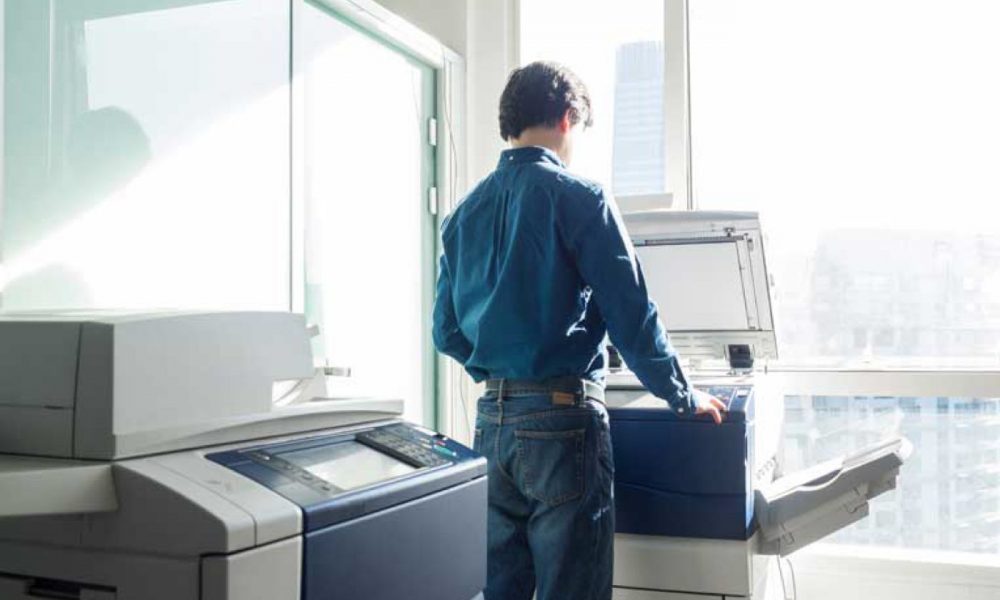 A copier machine is available in a wide variety of types. This guide will help potential copier buyers to select the best type of copier machine for their office needs.
Considering the rapidly increasing demand for print marketing, a copier is a vital machine in an office that can manage to copy, print, scan, and even fax from hundreds to thousands of documents. One of the uses of a copier machine is to boost the internal connection in an organisation.
Outdated copiers may lack innovative features, which is why you need to replace them with a new one. When searching for a new copier, you may be planning to find a different type of copier machine and know its uses.
To help you out, listed below are some of the common types of copier machines available in the market today. Read on to know further.
Digital Copier Machines
Some offices require basic photocopying need. In that case, a digital copier machine maybe your best choice. This type of copier machine uses a scanner to notify the printer to get the right ink placement on the paper.
A digital copier machine uses static electricity, drums, mirrors, and lights can produce a perfect copy of a document or image. You don't need to spend a lot to achieve a high image quality with its features.
This copier machine is an essential asset for businesses that need to maintain tight document security. Thus, this is mostly used in healthcare or financial industries.
Wide Format Copy Machines
A wide-format copy machine is a type of copier that allows business owners and employees to create multiple copies quickly. This machine can be used as a printer and a copier. You only need to wait for a few minutes to print and copy documents.
Unlike the digital copier machines, wide format copiers use ink droplets to create a professional-looking document copy. This is also an ideal choice for industries that require printing and copying graphics and documents.
One of the best things about this copier machine is that it is equipped with advanced features that will allow you to create different materials, such as email campaigns, flyers, floor plans, and even banners.
Thus, if you are working in the education, architectural, or marketing industry, a wide format copier machine is a great choice.
All-In-One Copier Machines
An all-in-one copier machine is one of the most popular types of copiers available in the market today. This type of copier is essential for a business with high copying and printing demands. The best thing about an all-in-one copier machine is that it allows anyone to print professional-grade memos and documents.
In addition, it is also capable of scanning and uploading required documents. If efficiency is the primary goal of your company, investing in a good all-in-one copier is a great idea. You don't need to set up different office machines meant to complete a single job when you have an all-in-one copier.
There are lots of things you will love about this office machine. One of these is that it can collate copies. Thus, this type of copier is definitely your best choice, especially if you need to print files, including booklets, instructional manuals, and handbooks that must be delivered to the client directly.
Get Your Copier Machine From Us Now!
When you visit the market, you can find a wide choice of copier machines manufactured by different brands. With that in mind, you may get easily overwhelmed. But, there is nothing to worry about because we are now finally here.
Here at COMPANY, we offer the best models of copier machines made by prominent manufacturers. Our office machines can be leased or purchased. When you choose to lease a copier, we will give you a contract to be signed.
Many small and large business owners trust us because of the reliable and affordable services we offer. With us, you don't need to spend a lot to find the best copier machine for your office. If you want to know more about our service, you can contact us through our hotline number or email address.
If you are in Pittsburgh and you are looking for a Copier in Pittsburgh for your business, you may contact Clear Choice Technical Services in Pittsburgh. You can ask about Copier Leasing Services in Pittsburgh, Copier rental services in Pittsburgh, and Copier Repair in Pittsburgh.